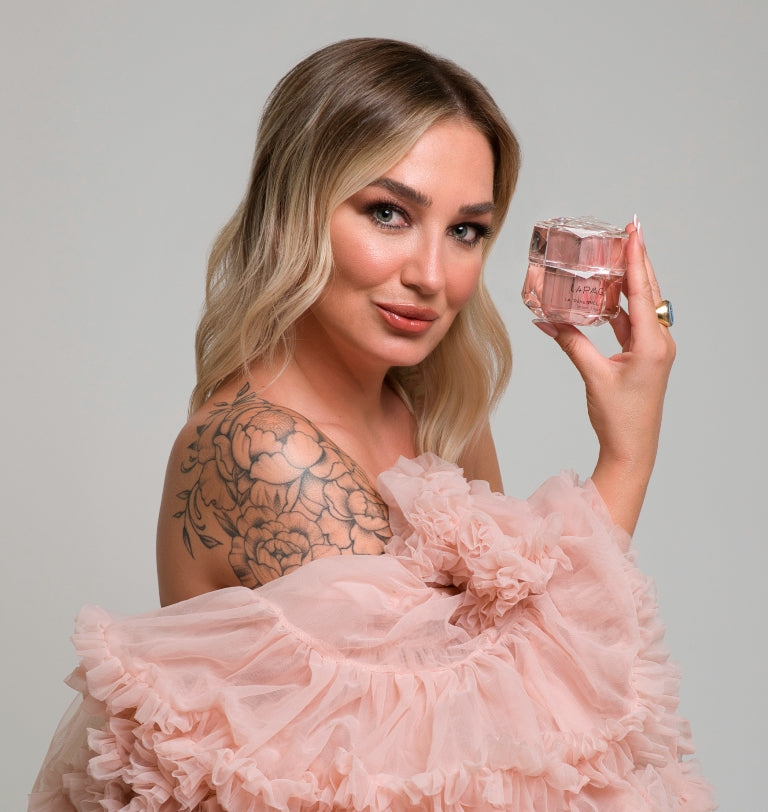 Oriella Page
OUR FOUNDER

My great love for the peony has accompanied me since I was a child and destiny carefully chooses the symbols that accompany us throughout our life.
"I loved playing at being a beautician: creating mixtures, using precious samples that my mother gave me ... so my first institute was born, in a shoe box, Madame l'Étoile".
Nothing is by chance, in the LaPage logo you will find a star that represents light, our brightness just like the writing you find in the " Your Inner Glow " logo.

The experiences of all these years in the world of aesthetics and personal experiences have led me to become the woman I am today, all this gave life to LaPage cosmetics, a perfect combination of profound values, absolute tolerance towards any beauty and gender, the acceptance of us
themselves without judgment, loving each other deeply as we are, clean formulations with a strong belief in using preservatives without endocrine disruptors.

Welcome to the world of LaPage, LaPage's values ​​and philosophy will echo in your mind and you will treasure it.
You will love it as we love it!

yours Oriella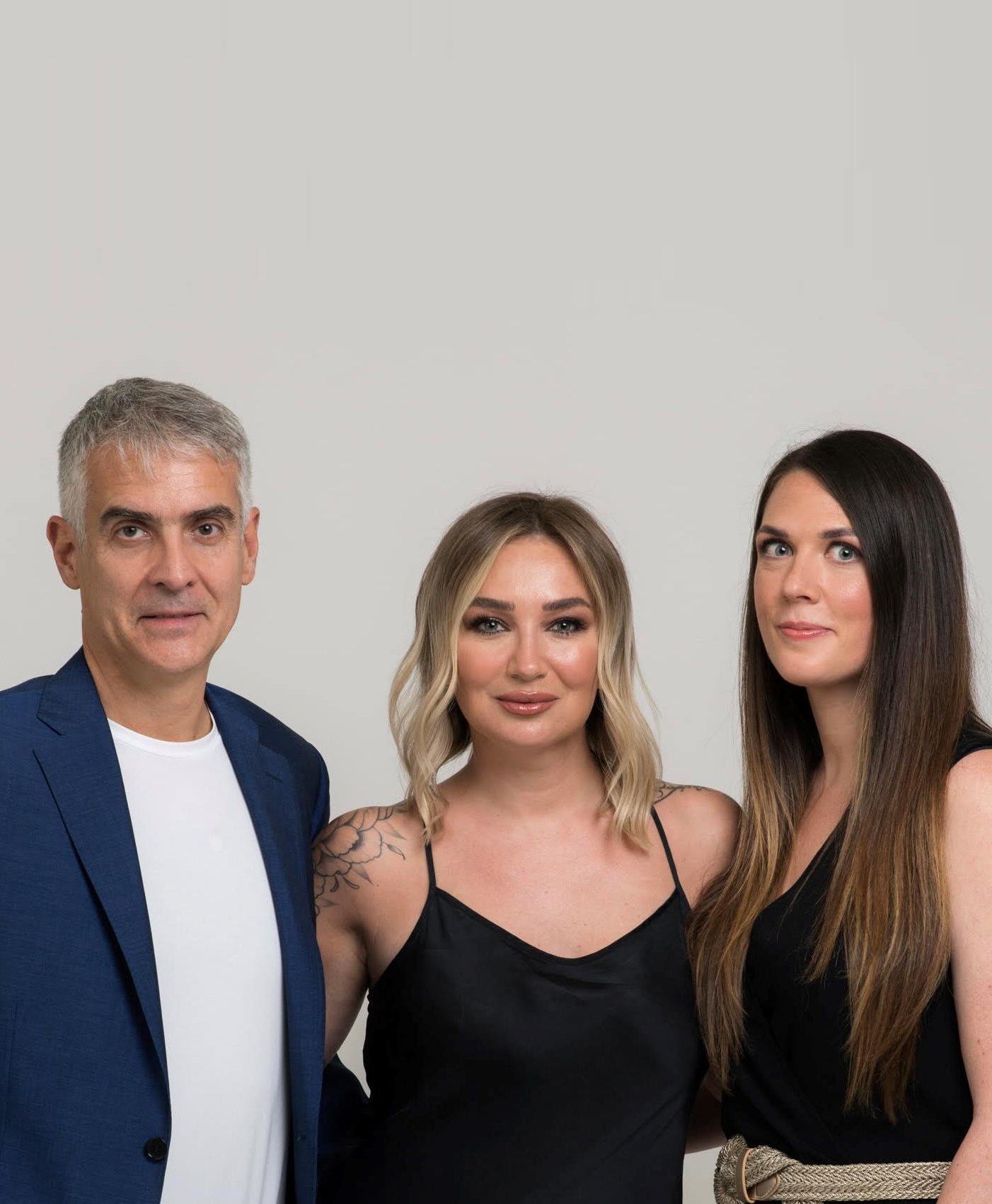 THE CO-FOUNDERS
Trusting someone and, therefore, embarking on an adventure with third parties means putting your heart into it and when there are feelings in between, a bond is created, a mutual bond made of respect and loyalty.
Galeotto was the meeting between Oriella and Laetitia to perform permanent eyebrow makeup. Who would have thought that a friendship and, over the years, a collaboration that led to the creation of the LaPage cosmetic line would be born from an appointment.
Luca Sergi's ten-year experience in Franchising and in Management for Laetitia Erard have accompanied Oriella Page in the idea of ​​giving life to this brand. Only by joining forces, having discipline and rigor, creativity and imagination, has it been possible to transform the LaPage project into a company capable of offering extraordinary products.
Three partners, three different personalities, three different backgrounds but which united have made this vision a reality.